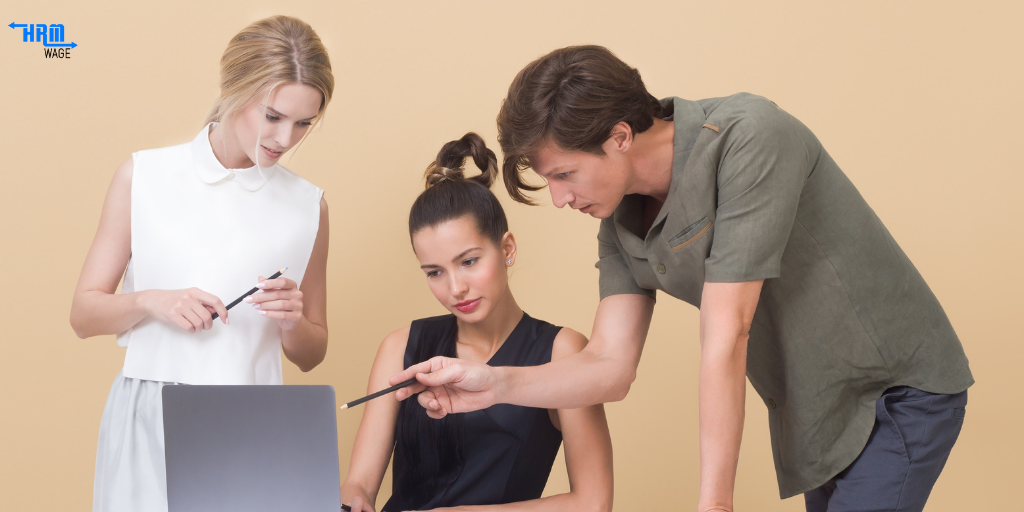 As organizations continue to emphasize employee productivity, more employers are turning to Human Resources (HR) software to help manage their workforce. HR software is a powerful tool that can help manage administrative tasks, streamline processes, and improve employee engagement and retention.
9 Ways HR software can improve your company's productivity
1. Automating Administrative Tasks
The best HR software integrated with ERP platforms enables managers to automate many administrative tasks, such as tracking attendance, calculating payroll, and managing employee benefits. This helps free up time to focus on more proactive tasks, such as recruiting and employee development. 
Automating administrative tasks also reduces the likelihood of errors and improves data accuracy. For optimal performance, look for a list of best ERP platforms and examples online. 
2. Streamlining Employee Onboarding and Offboarding
Employee onboarding and offboarding are two of the most challenging tasks of HR managers. Thanks to HR software, these processes are now made easier. 
The top HR software helps ensure all necessary steps are taken during the onboarding and offboarding process. This includes ensuring all paperwork is completed, the employee is given the necessary training, and the employee is provided with the necessary resources.
3. Improving Employee Engagement and Retention
According to the recent Gallup report, only 20% of employees are engaged in the workplace. Meanwhile, 73% are considering leaving their jobs. HR software can help solve this problem.
The software provides employees access to their profiles. This includes information about their job responsibilities, performance reviews, and other relevant data. With this, employees can easily review the information and use it to identify areas where they need to improve or excel. 
In addition, HR software can track employee engagement and satisfaction levels through surveys, reviews, or other methods. For optimal use, make sure to create an HR software list and choose the one that best fits your needs. 
4. Enhancing Recruiting Process
If you've come across different recruiters on LinkedIn, you can tell their job isn't easy. As quoted on the business platform, "recruiting great talent is tough."
HR software can help enhance the recruiting process by automating job postings, screening applications, and tracking applicant progress. With automated processes in place, you can save time by quickly identifying the most qualified candidates. 
In addition, the software can track performance after the hiring process is completed—enabling you to easily monitor and measure the impact of your hiring decisions.
5. Enhancing Collaboration and Communication
With HR software, managers and employees can easily share messages and documents, leading to better outcomes for both organizations and individuals. But the benefits of this technology extend beyond the internal workforce—it also helps facilitate communication with clients. 
From streamlining customer service inquiries to quickly responding to feedback, businesses of all shapes and sizes can reap the rewards of investing in modern HR solutions. This is especially true if your platform is integrated with CRM software like these Zendesk alternatives. 
6. Tracking Performance and Productivity
One of the most important benefits of HR software is its ability to track individual employee performance and productivity. Through real-time data, you can gain insights into employee performance and how they're contributing to overall organizational objectives. 
This information can then be used to provide feedback to employees, reward top performers, or identify areas where further training may be needed.
7. Enhancing Compliance with Regulations
With an HR software platform in place, you can ensure your organization is compliant with local, state, and federal laws. This includes laws related to employee data privacy, health and safety regulations, wage and hour laws, and anti-discrimination laws. By keeping up-to-date on regulations, you can reduce the risk of potential lawsuits or fines.
8. Improving Data Quality and Accessibility
Data is the lifeblood of any organization, and having access to quality data is necessary for your business to thrive. HR software helps improve data quality and accessibility by keeping all employee information in one centralized location. This makes it easier to quickly access records or retrieve specific data points when needed. 
In addition, you can use the software to enforce data governance policies that ensure the accuracy of employee data.
9. Utilizing Mobile Technologies for HR Management
Many HR software examples are now incorporating mobile technologies for enhanced HR management capabilities. With this, you can leverage features, such as time tracking, performance management, goal setting and tracking, and attendance management. 
Mobile solutions also provide employees with an easy way to access their profiles and other important information via mobile devices.
HR Software: The Top Tool for Increased Productivity
HR software is an invaluable tool for organizations looking to increase productivity. It automates tedious tasks and helps provide data-driven insights so managers and employees can make informed decisions efficiently. 
By improving communication, streamlining processes, and eliminating manual labor, this technology is an investment that's sure to pay off in the end. So, don't hesitate—invest in HR software today and watch your business' productivity soar!