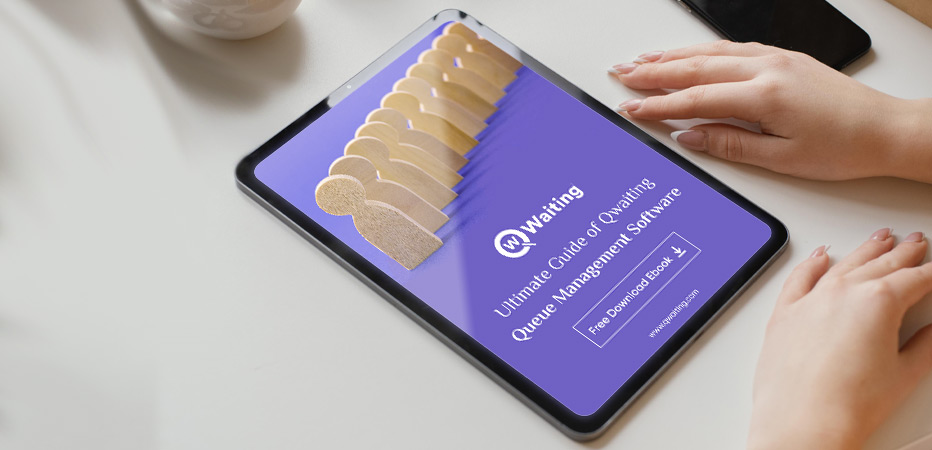 Qwaiting is extremely pleased to announce our ebook is finally here, and it's absolutely free. We understand the market well and cater to the needs of businesses to handle their queue management without losing a single customer.  
Our ebook combines our most beneficial ideas and evaluations on queuing solutions. Over the years, we have created a lot of awareness among enterprises regarding improving customer experience and making them understand the importance of Qwaiting. Now, we have moved to the next leg of sharing information through our series of ebooks.
We have multiple articles listed on our website that explains the importance of Queue management services. But now we have thought why not shape the bunch of all information under one roof. So we finally decided to launch the ebook section. 
In the eBook, you'll get to know about Qwaiting software and how it helps your business turn into a profitable venture. The eBook perfectly explains the importance of reliable queue management software, elements of the Qwaiting matrix, and much more.
We use the best of our minds & mix our best thoughts to develop the ebook. Our ebook purveys better ideas on queue management for diverse industries. 
About Qwaiting:
Qwaiting is one of the premier cloud-based queue management software. Our queue management system is tried and tested in industries like Banking, Hospital, Education, Immigration, etc. We understand well, and our solution helps companies to generate high efficiency and uplift the customer experience.
The motive behind this software is to strengthen the business operation, also reducing the staff workload. It allows you to manage and reduce the long waiting line.
As of now, we have introduced three ebooks, but this will keep on increasing. Most ebooks are generally nothing less than the combination of all articles into one platform. But we never compromise on the quality! We have spent tons of minutes creating the well-designed ebook and hope through it we will address all issues of the current market in terms of managing the customer queue.
Please Share our ebooks with as many as you can; so that our ebook can reach all.
Visit our Ebook Section Now and Download for Free.